Last-Mile Delivery by Connecticut Mail Delivery & Courier Service
Last-mile delivery is the most crucial part of the delivery process as the package or parcel reaches the end customer. Many companies have to face anxiety worrying about their product's status, location, and deadlines. Therefore, Mail Delivery and Courier Service (MDCS) offers the most secure, convenient, and cost-effective last-mile delivery across Connecticut.
We can ensure your product reaches safely to the last user or consumer. Let us help you with the tension during the final process of the delivery. We offer our last-mile delivery in Ridgefield, Stafford, Ansonia, Orange, and more nearby cities in our Connecticut service area.
Safe & On-Time Delivery in Monroe, Norwalk & Chaplin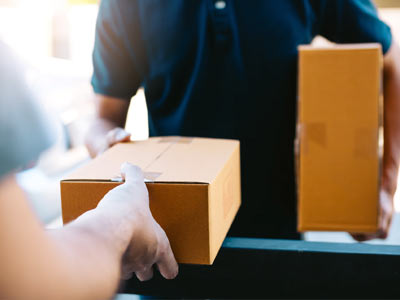 With more than 50 years of experience behind our establishment, we understand that different businesses have different needs. Thus, we tailor our services to fulfill your needs. When your business needs to deliver packages in a secure and timely manner, you can trust MDCS.
Benefits of Dealing with Mail Delivery & Courier Service
24/7 Availability - including holidays
Guaranteed Safe Transport
Same-Day Delivery in Connecticut
Signed Papers from Your Delivery Location
Affordable Rates
Cost-Effective & Convenient Shipping Rates
When you consider the total cost of courier service, mail delivery, and shipping in Connecticut using your employees, we will save you money. Consequently, MDCS offers the most competitive prices for last-mile delivery within Connecticut. We make it affordable so that we can help your business reach its deadline and goals.
Large Product or Appliance Delivery Capabilities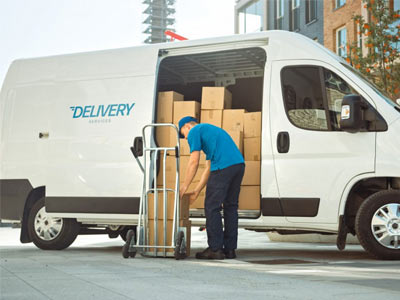 MDCS has the resources to deliver heavy products or electronic appliances including A/C, refrigerators, washing machines, and more. Moreover, we take extra care and precautions while moving more sensitive packages. Over the decades, we have served the logistic needs of our customers ranging from doctor needs, laboratories, banks, techland as well as more small and big businesses. You can be sure that your product will safely arrive at its destination.
We can deliver packages including, but not limited to:
Electronic Appliances
Furniture
Let Us Securely Complete Your Last-Mile Delivery in CT
When your business can't wait for vital packages to be delivered, don't wait to call Mail Delivery and Courier, Inc. We don't ask individual members of our team to make same-day deliveries to multiple locations, so there is never going to be another pickup for the delivery person handling your route other than yours. Give us a call today at 844-204-6163 for the most convenient last-mile delivery across Connecticut.