Courier Services to Benefit Your Business in Connecticut
Emergency/Expedited Delivery: Don't let a shipping issue stop your business in its tracks, use our new Emergency/Expedited Service. We'll get your parcel delivered as fast as possible so you can concentrate on things that matter most to your business.
Same-Day Delivery: For time sensitive parcels, we pick up your correspondence, paperwork and packages and deliver them within the same day, assuring a safe arrival. We provide this service both on an exclusive basis, with one-hour response time and immediate delivery, and prescheduled service.
Next-Day Delivery: The same reliable service as described above, but at a considerable savings for those who don't need same-day delivery.
Gold Glove Delivery: This service is for those special requirements where we deliver the parcel, bring it inside, set it up, and take away the replacement for you when necessary.
On Demand Couriers: Special delivery of any critical parcel on immediate and as needed basis. This service is helpful for delivery to and from Law Firms, Doctor's Offices, and Hospitals.
Scheduled Couriers for Interoffice and Satellite Offices: If your business has multiple locations, this service will surely suit your unique requirements.
Medical/Specimen Couriers: Laboratory results often times hinge upon timely delivery to the intended recipient. The faster the results are delivered, the more satisfied the recipient. We are OSHA trained couriers capable of carrying blood, urine, medicine, medical charts, and lab specimens.
Bank Couriers: MDCS will customize its service to transport your interoffice material between bank branches and will provide check pick up and delivery to your check clearing business partner. MDCS is fully insured and drivers are bonded. Whether your bank has 2 branches or 50 branches, MDCS will tailor its service to meet your courier and delivery needs.
Mail Service From and To Post Office: We service many accounts that share this requirement. When timely decisions are critical to your business model, mail arriving late in the day can be detrimental to your bottom line.
3rd Party Warehousing and File Retention: Our newly expanded space at our new location in Shelton Connecticut provides the opportunity for customers to store merchandise at our facility for later distribution.
Logistics: You want your important correspondence, paperwork, and packages to arrive safe, on time, and shipped at an affordable cost. So do we.
Now in Boston: After 50 years of providing courier service throughout Connecticut, Mail Delivery and Courier, Inc. is expanding to Massachusetts—specifically, the Greater Boston area.
LTL: When you have a relatively small freight load—less than can fill a 48- or 53-foot trailer—turn to Mail Delivery and Courier, Inc. Our Less Than Truckload (LTL) shipping services let multiple shippers share space on the same truck. Each company pays for only the trailer space they use, making LTL shipping extremely cost-effective.
Mailroom Management: We can run your mail room from desk to delivery, sorting, and running postal mail. One call does it all.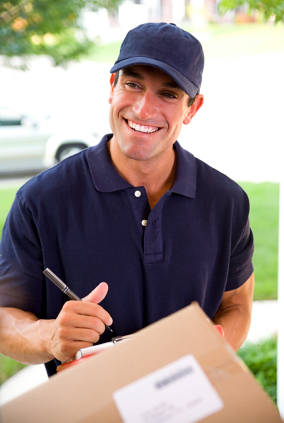 Multiple locations? Growing needs? Satellite offices across New England? We can help. One call does it all. Contact us today to discuss custom tailored service for your business needs.
Keep Your Business on Schedule with Connecticut Same Day and Next Day Delivery
At MDCS, we help businesses and organizations create a smooth flow of information and valuables from one place to another. From standard Connecticut business courier services to specialized Connecticut bank couriers, we are certified to pick up and deliver several different kinds of packages.
If you have a rush on certain items, we can accommodate your needs through our Connecticut express package delivery. Our professional team members will ensure that your package is delivered safely and within the time frame you need.
Mail Delivery and Courier Service has been serving companies in CT for over 40 years. Mail Delivery and Courier Service is the gold standard for dependable mail delivery & courier services in Connecticut including Fairfield, New Haven, Hartford, Litchfield, Tolland, Windham, and New London Counties.
Contact us today to find out how our Connecticut courier services can help your business or organization run more smoothly.