Time-sensitive legal documents. Rush medical specimens. Business-to-business reports. When time is of the essence, reliability is essential. At Mail Delivery and Courier, Inc. we pride ourselves on being responsive, respectful, and highly reliable.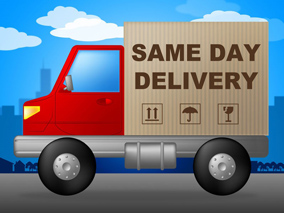 We offer dependable and personalized door-to-door delivery services. We work according to your schedule on a 24-hour, 7-day-a-week basis.
You can preschedule pick ups and deliveries from your doorstep to any location in CT or MA—even at the last minute.
Among the same-day delivery options we offer are:
Medical and stat medical courier services, including the delivery of lab specimens by OSHA-trained couriers
Document and package delivery
Gift and flower delivery
Same-day Trucking
Expedited delivery
Business-to-business and retail-to-home delivery
Service to and from Post Offices
Bank couriers, including pick up and delivery of checks to check-clearing partners and important interoffice materials