When you have a relatively small freight load—less than can fill a 48- or 53-foot trailer—turn to Mail Delivery and Courier Service, Inc. Our Less Than Truckload (LTL) shipping services let multiple shippers share space on the same truck. Each company pays for only the trailer space they use, making LTL shipping extremely cost-effective.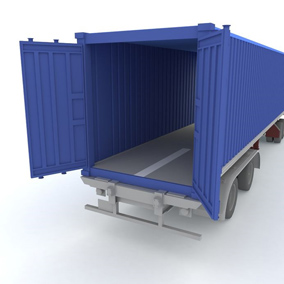 In addition to cost-effectiveness, MDCS offers expertise, efficiency, and flexibility. Our guaranteed LTL services give you a variety of options, including residential pickups and deliveries, convenient lift gates, freeze protection, multimodal and intermodal shipping options, improved for transit, and your bottom line costs are reduced.
Other benefits of Mail Delivery and Courier's LTL shipping services are:
A trained and knowledgable team. Our experienced staff know everything there is to know about LTL capacity, pricing, and opportunity and will use their expertise to save you money while they expedite your shipping.
One-stop shopping. MDCS offers a variety of options for transporting your freight. From traditional LTL and volume LTL to refrigerated LTL, expedited LTL, and more, we have the right service for your business.
Guaranteed delivery
Modal options and conversion. Maybe it would be better for you to convert from LTL shipping to full truckload. Maybe multimodal shipping, where we handle each leg of the trip through all modes, would be best. Or maybe you would benefit from intermodal shipping, where other companies are brought in to handle separate legs. We won't try to sell you any one mode of shipping, but will advise you on which best suits the size of your freight load and your needs.