Delivery Service in Connecticut
Don't all delivery services deliver?
Well, yes, but there are big differences in how delivery service is delivered.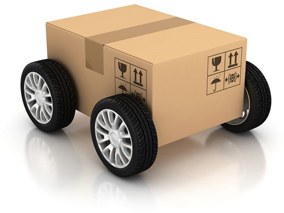 Case in point: A local, family-owned company that offers same-day, hand-to-hand mail delivery and courier services, and a huge, internationally known carrier like FedEx with its planes. Guess which one is going to be more cost-effective for 24-hour mail delivery within Connecticut and Massachusetts?
One of the reasons for the high price of delivery is advertising. FedEx and UPS spend a tremendous amount of money on television, radio, and print ads each year to tell you how fast and efficient they are. Mail Delivery and Courier, Inc. depends instead on proving our efficiency on a local level, building our reputation one customer at a time. Because we've been growing our business for over 50 years, you can trust that those customers have been satisfied. You will be too.
Now, you can certainly pay FedEx to pick up a package in Hartford and deliver it to someone in Norwalk the same day, but it will cost you. A lot. And it may not even go directly there, but be routed through another city first, which can add to the amount of time it takes to get there. MDCS will deliver that package the same day and give you the peace of mind of knowing that the chain of custody has not been broken in route. Which leads to the issue of security, which, along with speed, is what sets our mail delivery and courier services apart.
What are the advantages of courier service?
Speed, safety, and size. Couriers provide fast door-to-door service for mail, documents, and smaller packages. This is essential for time-sensitive materials, such as legal documents, medical supplies, and lab specimens. Of course, our couriers cannot provide same-day delivery of a refrigerator you bought in another state—especially if they are on a bike. For that, a national delivery service may be necessary. But for local, same-day delivery of important paperwork, our courier service will serve you well.
Your items will also arrive safely. Courier service is direct, going from your pick up point to where it needs to be without changing hands or making detours. This makes it the most secure way to deliver specialty orders, such as flowers, medical products, or sensitive paperwork. MDCS courier service includes tracking, signature collection, and committed delivery times, and other specialized services according to your needs.
And, yes, when it comes to deliveries, size does matter. Remember that refrigerator? We don't over-promise. When we say we can get your interoffice mail or small package there today, we keep our word.
Why us?
Experience. Our family has been in the delivery and courier business for a long time and we have the references to prove it.
Transparency. You will never be surprised by hidden fees, such as fuel surcharges and extra charges for unloading or weight. You will know all costs up front and they will not suddenly change.
Courtesy. Our vehicles and drivers are clean and carry proper identification. You and your property will be treated with respect.
Contact us today to find out how our Connecticut courier services can help your business or organization run more smoothly.